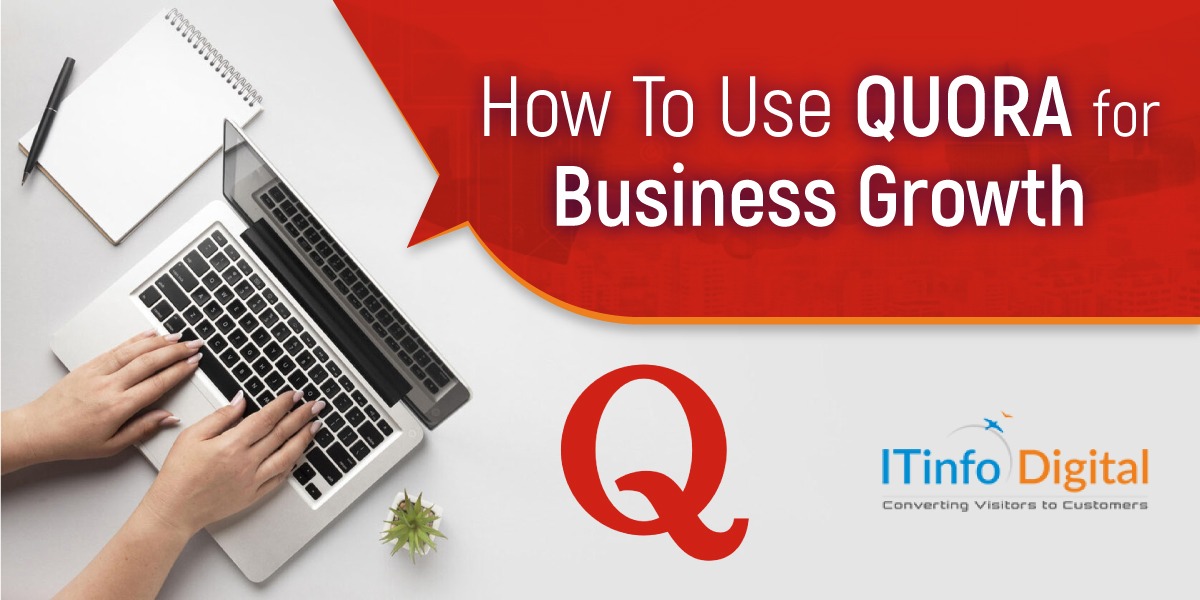 How To Use Quora for Business Growth
Since its inception in 2009, Quora, an easy-to-use question-and-answer service based on a social-media foundation, has grown in popularity. Quora, which a Facebook CTO started, has already attracted high-ranking executives, journalists, industry insiders, and entrepreneurs prepared to provide free answers to a wide variety of questions.
7 Ways to Use Quora to Grow Your Business
Creating Leads
It's not impossible to get more attention and potential revenue for a new product. Some well-known Quorans have said that the site is a good source of leads. Direct outcomes are also achievable unless you are overly promotional.
Building a Community
For most experts, developing a personal brand is critical. Quora.com is an excellent medium for bridging the gap between anonymous readers and the startup team because company owners command their businesses. On Quora, there is a feature called "Spaces" that you may use.
Reality Check
Quora serves as a virtual round table discussion forum. While you may be sure that a particular method is the finest, you may receive a different perspective or read a solution that works better in various situations. It's a terrific method to validate your ideas and get some constructive comments now and then.
Organic Positioning
Many Quorans joined the site after regularly noticing relevant questions among the initial results of their Google search query. Your content may organically reach your target audience because Quora scores incredibly well for various search queries.
Most visitors visit Quora because of its home feed, email digest, and top answers across all topics. Questions with dozens or hundreds of replies are also organized logically owing to an algorithm that sorts the solutions depending on several parameters.
Partnerships: –
Quora is an excellent resource for forming relationships, locating service suppliers, and hiring personnel. People in a vibrant community are more likely to be open and communicative. It's simple to examine someone's behaviour, habits, and life perspectives based on their previous responses.
Some people rely only on Quora for their reading. It's possible if they've followed you and you know them (or feel like following back out of courtesy). They might as well opt to start responding right away.
You may also connect your social media accounts and follow individuals in your Facebook/Twitter circles once you join up. For starters, this is one of the most typical techniques to attract a new user to join up for a hundred followers.
Learning From Others
Product development, startup strategy, marketing, sales, team scaling, recruiting, funding – you name it, business owners have to deal with anything. There's a lot they need to learn unless they've been developing firms for 30 years. The pool of thoughts expressed across those pertinent questions is as large as Quora's library of priceless inquiries.
Increased Exposure
Quora's newsletters occasionally send out answers. Your response might be broadcast to tens of thousands, if not millions, of individuals based on their interests and engagements with the platform. Every couple of weeks, dozens of responses are repeated in major media publications.
Final Thoughts
Quora Marketing for Small Businesses is another excellent way to promote your brand or business to gain more trust from Quora. Marketing on Quora is a more popular option for organic reach for most brands. Search for Quora experts in your niche to increase sales.